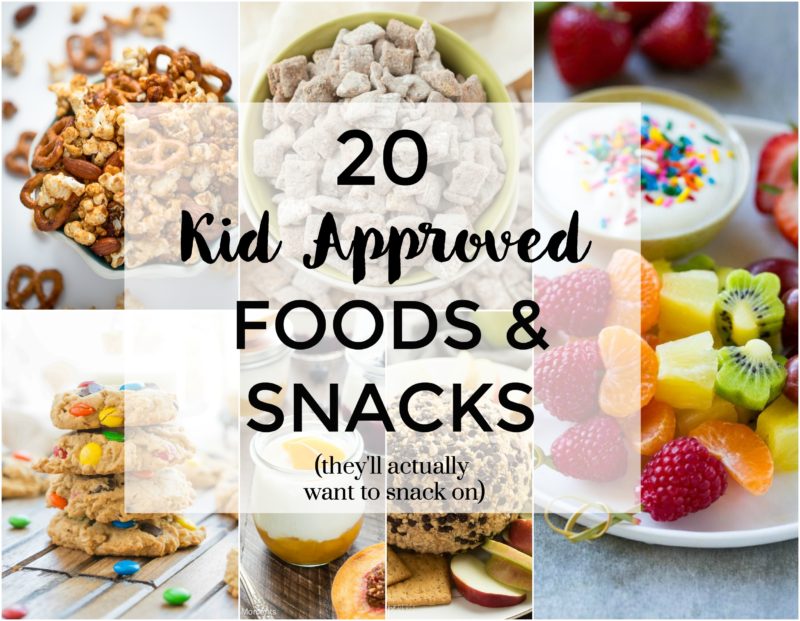 20 Kid Approved Foods & Snacks that you're kids will love. The snacks have all sorts of delicious recipes. There are cookies, nut mixes, muffins, ice cream and even some zucchini tater tots. This is one list you'll need handy this Spring Break! 
How do I know kids will love these recipes you ask? Well…it's because I sat down with my two kiddos (9 & 14) and asked them what they would like to snack on and eat.
I gave them a wide range of recipes to chose from and these are the ones they picked. They wanted finger foods, ice creams (of course, what kid wouldn't), smoothies and all sort of other yummy recipes.